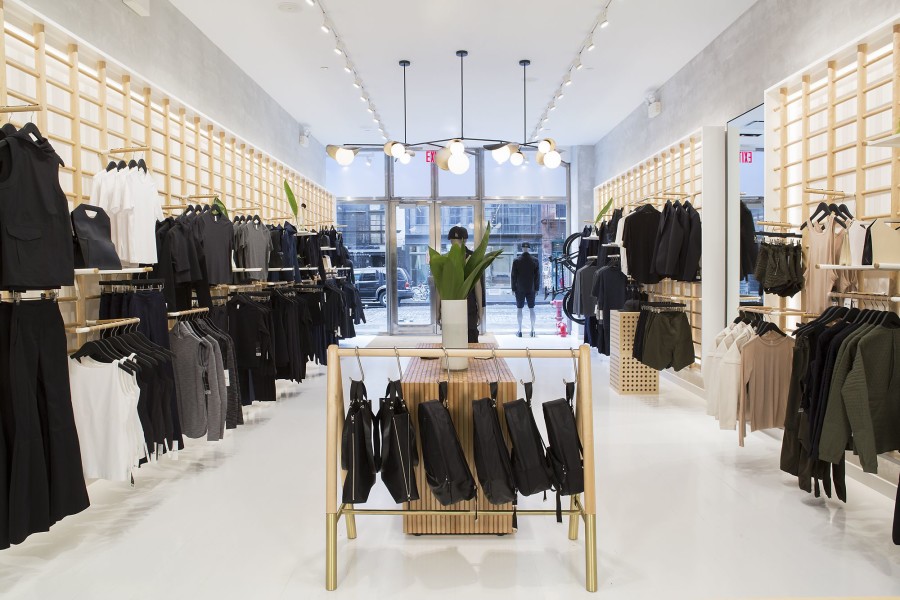 (Credit: lululemonlab.com)
We all know where to go and get our cute work-out clothes, right? Without a doubt, Lululemon offers their patterned leggings, neon sports bras, and cutaway tanks for women who want to look fashionable and functional during their work-outs. The ever-popular athletic brand, inspires you to want to hit the treadmill or spend more time on your yoga mat. Now, the brand is branching out and expanding their line to bring more options to their buyers. But don't worry, this isn't goodbye to the sportswear we are all so familiar with, but instead a hello to their latest addition: functional and sophisticated pieces to reflect a New Yorker's day.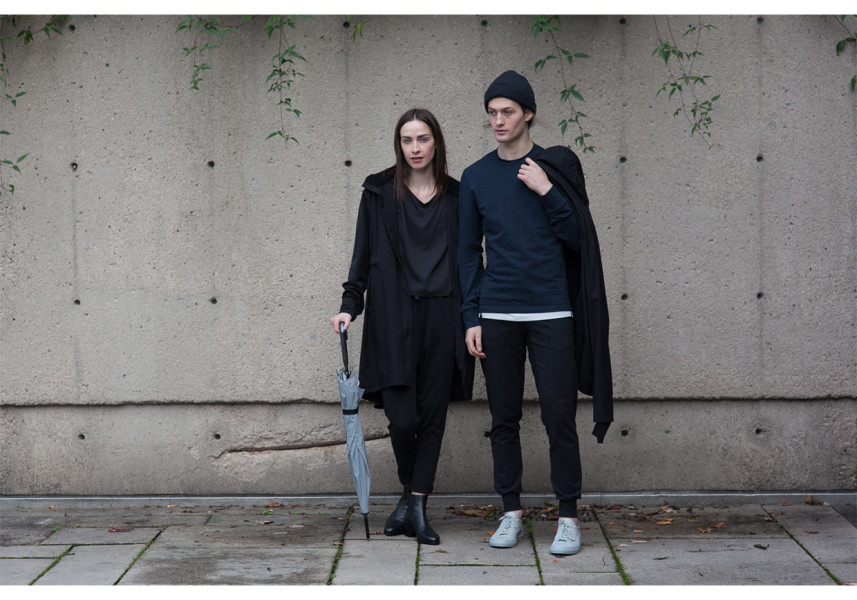 (Credit: lululemonlab.com)
We wouldn't call it casual, but we also wouldn't say it's something you would wear to the gym. Opening up the 11th store in New York City, the brand will only sell a limited amount of the work-out pieces. Instead, this particular location will offer wardrobe pieces of mostly black, gray, or white, with their logo. The company named the official store located at 50 Bond Street, "Lululemon Lab", opened on March 29. The retail store follows the concept of the Vancouver lab, which opened back in 2009. Lululemon Lab's purpose is to offer clothing that brings about versatility. You can wear it during your bike commute, or even to a casual dinner without feeling like you just came back from the gym.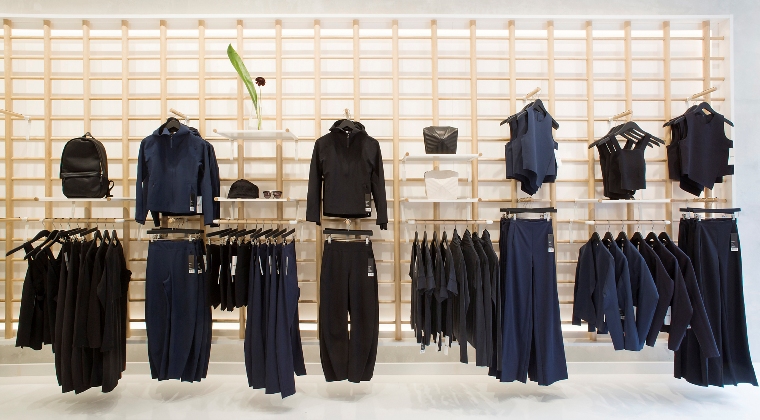 (Credit: lululemonlab.com)
"It's trying to create a new language and a new way of dressing that's easy and useful," says head designer Marcus LeBlanc.
The upcoming winter and spring 2016 line consists of a neutral palette. "We like colors that are slightly off, so even some of our blacks will have an ashy touch, kind of a washed feeling, or they're slightly blue. It really creates a nice tonality."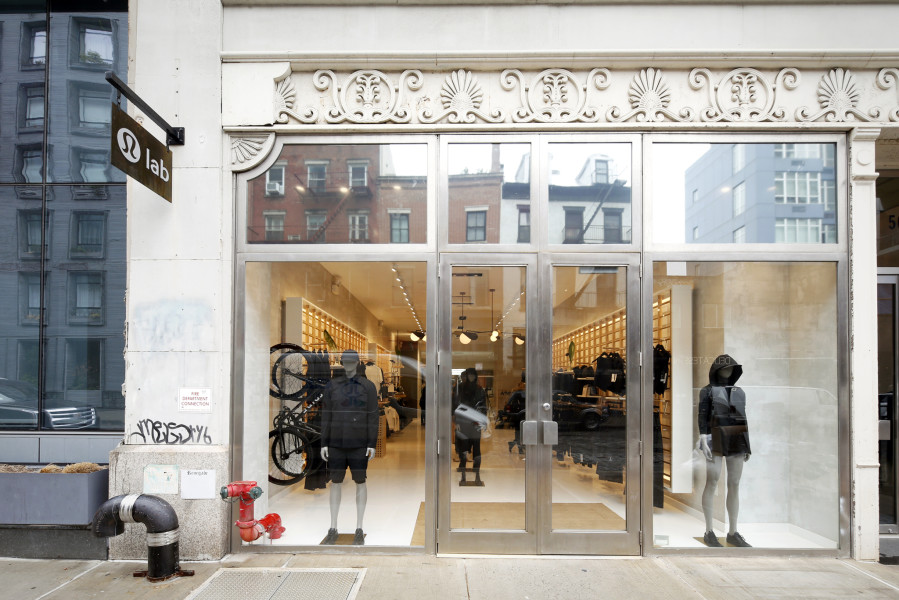 (Credit: lululemonlab.com)
The pieces will range from $60 for a drapey muscle-tee to a $350 swing coat. It is said that lab collections are a limited-edition, and will only have about 50 of each item created. The company has yet to announce the items to be sold online. As of now, the items are sold in-store only. LeBlanc and his team are strategizing future collaborations with local designers and we will just have to wait and see what the line brings for us in the future.
For all you long-time Lululemon buyers, this does not mean the company is leaving behind their athletic line in the Lab collections. It just simply means the company itself is expanding into various styles. "We have a long-line sports bra and a tight that are made for sweating, and you can wear it to a class, you can wear it out for a run, but we made the lines and the color simple and clean enough that these could really be underpinnings for your full day," says LeBlanc.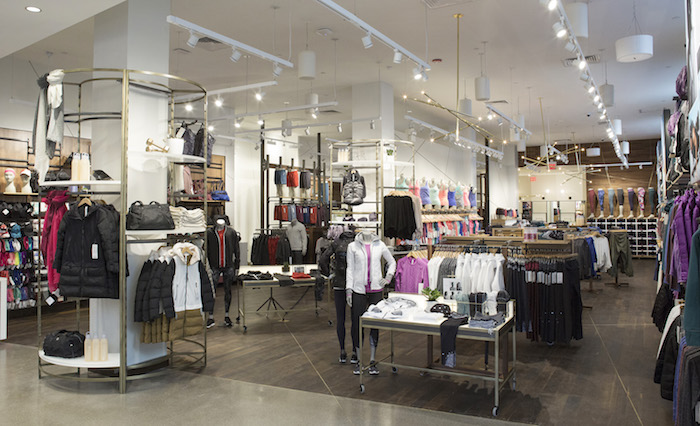 (Credit: lululemonlab.com)
According to LeBlanc, the brand is bringing new and exciting ideas about utilizing fabrics differently. Some pieces initially started with the Lululemon fabric usually used in men's pants, is now transformed with top-stitching for texture and a better quality feel. "To touch it is, like, you fall in love instantly," LeBlanc talking about the super-fluid cupro jersey.
If you're searching for fashionable, functional alternatives from the well-known athletic lines such as Adidas and Nike Lab, Lululemon will offer you great options that are less expensive, more minimalist, and more similar to actual clothing you would wear on a daily. Comment below on what you think of the Lululemon Lab!