There has been an ethical fashion movement slowly creeping through the industry for a few years now and has picked up pace of late. The stigmas of hippy hemp clothing or tie-dyed ensembles have long gone, and in its place are an increasing number of designers with an agenda : to make fashion sustainable and ethical.
Luxury designers such as Stella McCartney, Hugo Boss, and most recently Georgio Armani have all vowed to never use fur again in their collections. Armani stated "technological progress made over the years allows us to have valid alternatives at our disposal that render the use of cruel practices unnecessary." The fur-free collection came into full effect from fall '16.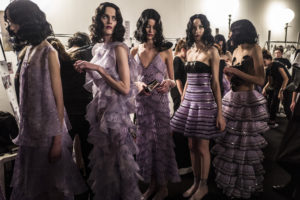 Armani Prive S/S '16 Couture  
Here are three not-so-main-stream brands that make a stance not only on fur, but also on ethical labor practices, ethically sourced materials and fair trade. Now you can be on trend and make a change at the same time!
Mayamiko produce Fair Trade clothing made by artisans in disadvantaged communities in Malawi. The designs are colorful, on trend and feminine.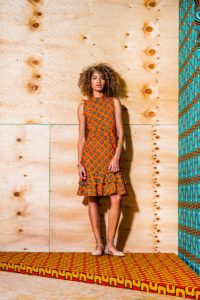 Mayamiko, Ivy Peplum Dress in Fired Earth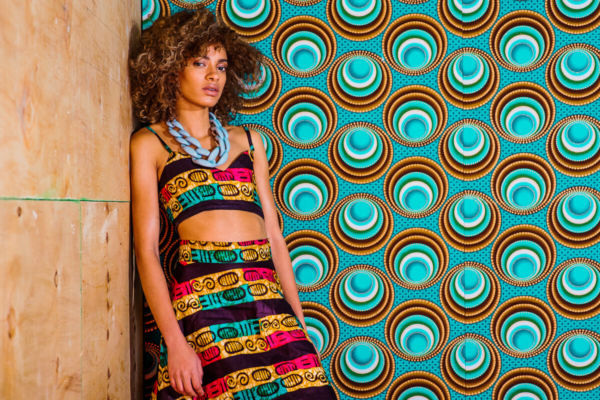 Mayamiko, Towera Maxi Skirt in Lake Sunset
Symbology employs women artisans from India and the West Bank to create beautiful pieces using  traditional art forms in each garment, such as Indian block printing and Persian weaving! The brands aim is to make fair trade sexy, and empowers women artisans by giving them a liveable wage.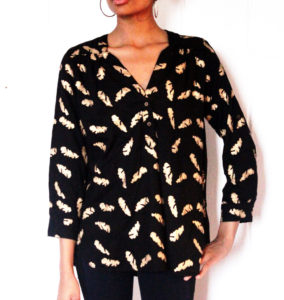 Symbology, Birds in Flight Adjustable Tunic in Black & Gold 

Symbology, Stylized Feather Trapeze in Grey & Black
Thread Harvest is an online store with a selection of ethical designers. They search the globe for the most inspiring men's & women's fashion,each with a compelling story of social or environmental impact. The ranges include accessories, jewelry and mens and women's clothing.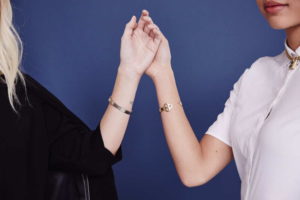 The Giving Keys, Key Cuff – Silver Tone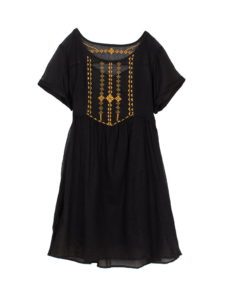 Raven + Lily, Medina Hand embroidered Short Dress