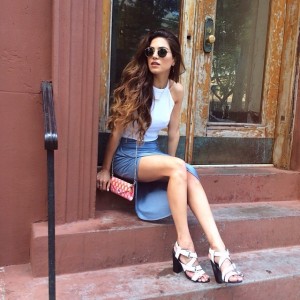 Negin Mirsalehi, Fashion blogger
Persian bombshell and fashion blogger, Negin Mirsalehi, snaps pics all around the world and is rocking a cute new outfit in each one. We love her easy breezy and comfortable looks- and not to mention, her fabulous lifestyle.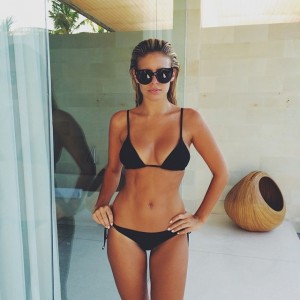 Natasha Oakley, Model/Co-creator of A Bikini A Day
This Australian beauty and fab business woman is who you want to follow for the best looks of the Summer. Beautiful bikinis, trendy outfits, and amazing beach views- this instagram account is a must follow for the upcoming season.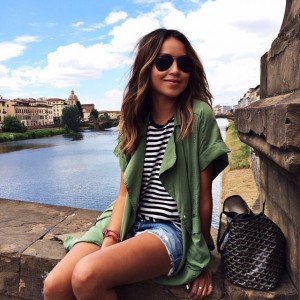 Julie Sarinana, Blogger
Fashion blogger and globe trotter, Julie Sarinana, lives the life. Cute, cool, trendy outfits, delicious food, and amazing cities all over the world- we sincerely wish we could tag along.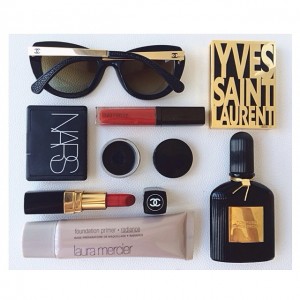 Jess Aleks, Blogger
For the best new make-up, accessories, chic outfits, and bedroom decor- Jess Aleks is who you want to follow. Her cool style, and apparently never ending shopping sprees make for a very fun and stylish instagram account. And her tasty food pictures don't hurt either.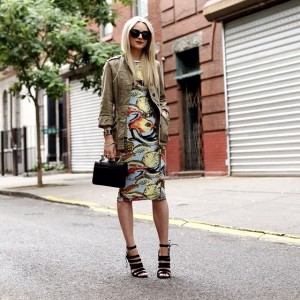 Blair Eadie, Blogger
Atlantic-Pacific blogger, Blair Eadie, and a regular on the popular page, has some of the best outfit details to accompany her classy and fun outfits. We love the pop of color and scenic shots she posts.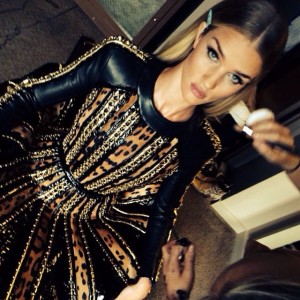 Rosie Huntington-Whiteley, Model/Actress
Gorgeous, amazing style, and hot bod- what more could you want? We love the mix of glamour and fun candid pictures Huntington-Whitely posts on a daily.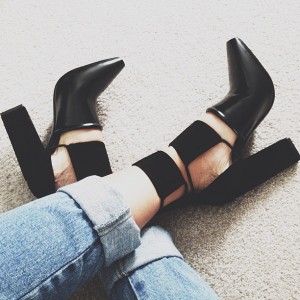 Rachel Louey, Blogger
This 22 year old Aussie blogger rocks a very cool, casual, and chic style. Her simple outfits and simple colors make for a very clean and classic look that we very much enjoy.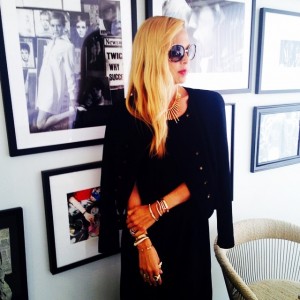 Rachel Zoe, Stylist/Designer
From celeb styling sessions with her adorable babies Skyler and Kaius, to looks from her latest collection, Rachel Zoe's instagram account is one of our favorites.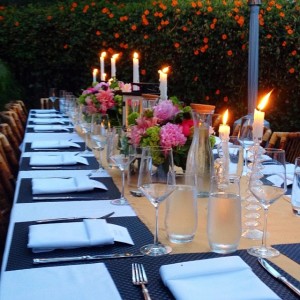 Geri Hirsch, Blogger
From her LA adventures to her personal bedroom outfit selifes, we love Geri Hirsch's cute and comfortable everyday style.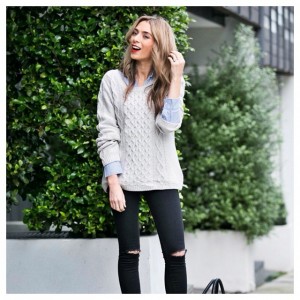 Nadia Bartel, Blogger
Beautiful Australian blogger, Nadia Bartel, really knows how to dress the part for any occasion. Super stylish and fun looks, with some great posts of the Australian coasts.